GeoComply partnered with iDEA Growth to present a series of three webinars covering important topics for the iGaming and online sports betting industry. The iDEA Growth Power Lunch Summit sessions ran at noon Eastern Time on September 9th,10th and 11th, and brought together experts from across the industry to provide their insight and expertise on three important topics.
Please scroll down the page for details on each of the 60 minute recorded webinar sessions and click the appropriate link to register. Feel free to register for all three but please note that separate registrations are required for each session in order to receive the appropriate link to the on-demand webinar from GoToWebinar.
Attorney Participants:
CLE credits available in OH, NY, NJ and GA
Contact Brian O'Connell: brian@ifrahlaw.com
CLE Course Material here.
Power Lunch #1: On-Demand Now Available
iGaming & Sports Betting Advocacy in the COVID-Era: What's Changed & How Industry & Policymakers Move Ahead
We don't have to tell you that the coronavirus pandemic has changed the internet betting landscape. While some of these changes are readily apparent, others are more subtle and could have a significant impact on the future of iGaming and sports betting expansion in the United States.
This session brought together leading lawmakers and industry advocates who have successfully navigated the choppy political waters of legalization before COVID and remain in the trenches to expedite and expand in the COVID-era.
The webinar covered a number of important topics including:
Have depleted state budgets amplified the need for new funding sources?
What are the strongest arguments for legalizing iGaming and sports betting in the COVID-era?
How important is the growing support of the major U.S. sports leagues for the adoption of sports wagering?
Do lawmakers view iGaming and iPoker differently than mobile sports betting?
What states are most likely to pursue internet betting legislation in 2021?
Whether you're a regulator, legislator or operator in the iGaming or sports betting space, this is a Power Lunch you'll want to watch!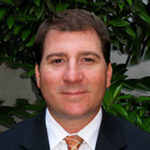 John Pappas
(Moderator), CEO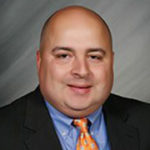 Jon Ford
Senator, Indiana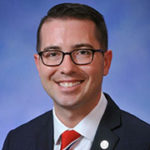 Brandt Iden
Representative, Michigan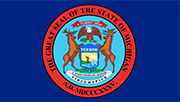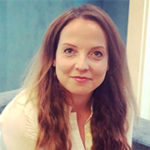 Liv Biesemans
Group Deputy General Counsel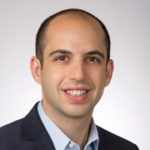 Cory Fox
Vice President, Government Affairs & Product Counsel

Power Lunch #2: On-Demand Now Available
The Unwritten Licensing Rules in the United States: How to Safeguard Your Online Gaming License
Obtaining an online gaming license can be an exhaustive ordeal, and keeping your license can be just as challenging. Without the right safeguards, policies and training in place, your operation runs the risk of relinquishing its hard-won license – and paying significant penalties.
Did you know that:
New regulations are making it tougher than ever to get a license for offering online games?
It can cost $100,000 or more to get your license – and just as much to renew it?
You could lose your license if just one employee were to run afoul of the rules?
States are scrutinizing the backgrounds of key executives with ever-greater intensity?
Your license can be endangered by an executive's bad behavior, even if it has nothing to do with the casino's operations?
Learn how to fortify your business practices to protect your online gaming license by watching our high-profile panel of legal experts and gaming executives share actionable ideas and insights from their wide-ranging experiences.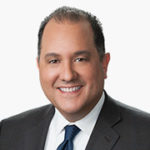 Jeff Ifrah (Moderator)
Founding Partner, Ifrah Law and Founding Member, iDEA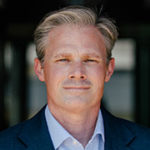 Michael Daly
VP North America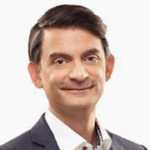 Ilkim Hincer
EVP and Chief Legal Officer,
Hard Rock International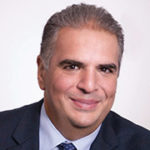 Chris Soriano
VP, Chief Compliance Officer

Power Lunch #3: On-Demand Now Available
Responsible Gaming as a Business Strategy: Keeping Consumers Safe, Regulation Rational & Business Booming
While the driving force of responsible gaming initiatives is to protect consumers, incorporating effective responsible gaming programs lends to operators' overall business strategy for success. In this session, our esteemed panelists discussed responsible gaming in this context, and with a desired outcome to:
Provide customers with the best education, tools and resources.
Inform regulatory policies that provide the public and consumers with confidence.
Institute regulations that provide the best possible economic benefits to states.
Allow businesses to operate at the highest levels of quality to protect consumers and minimize risk.
Avoid UK-style over-regulation in response to highly publicized individual events.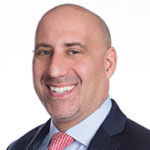 Jeremy Kleiman
(Moderator)
Partner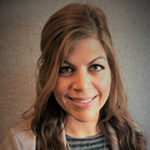 Elizabeth Lanza
Director, Office of Compulsive and Problem Gambling
Pennsylvania Gaming Control Board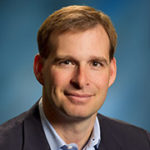 Keith Whyte
Executive Director, National Council on Problem Gambling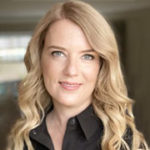 Emma Richardson
General Counsel and Head of Legal, Compliance & Regulation