Join the world leader in geolocation compliance!
Las Vegas Office
Our US office is situated in one of the most premier business parks in Southwest Las Vegas, surrounded by mountain landscapes and beautiful desert terrain.
GeoComply is just minutes away from excellent restaurants, shopping, entertainment and the famous Las Vegas Strip.
We are close to the Red Rock Canyon National Park, multiple private training facilities and in close proximity to the future location of the premier gym, Lifetime Fitness.
Our Office park has many amenities including a Pilates studio, sports bar and French café. Our facility features interesting food trucks every Thursday in addition to semi-annual lunches.
Across the street, The Bend will be opening in late 2020 and will be the largest mall and entertainment district in SW Las Vegas. In addition to many dining establishments, it will also feature a luxury Galaxy Theater.
Why We Like Working at GeoComply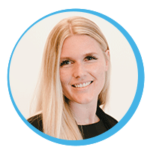 "Joining GeoComply during this high-growth phase has provided me with some great experiences and set me up with a unique set of skills for my personal career development. GeoComply promotes a strong work culture that encourages taking on new challenges and a variety of interesting tasks. As a company, GeoComply strives to maintain the best work environment possible for its employees. I have established many professional relationships and opportunities since becoming a part of the team. GeoComply is a fun, supportive, rewarding family to be a part and I look forward to continuing my growth within the company."
Shelby Longan
Administrative & Contract Specialist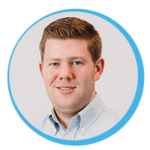 "My work at GeoComply has made a tremendous impact on my professional development and has really jump started my career. From starting as an intern and growing into the role I am holding today, GeoComply has provided me with the tools, knowledge, and resources to expand my skill set and achieve our team's work goals. GeoComply offers a very progressive and open workspace, where your ideas and input are encouraged and your voice is always heard. Having the ability to engage with the different departments and being actively involved in innovative projects from an early stage makes for an exciting and dynamic atmosphere."
Jack Casey
Senior Optimization Manager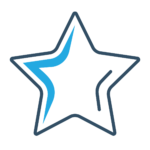 Community
Involvement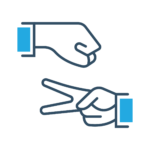 Fun Work
Culture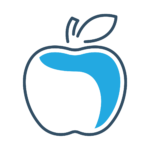 Kitchen Full
of Snacks
Better
We challenge the status quo. We focus on continuous improvement in our day-to-day work, building better products, better processes and better ways of doing our jobs.
Bigger
We constantly look beyond what's happening today at what is possible tomorrow. We live outside our comfort zones, choose to challenge ourselves and focus on growth.
Right
We follow industry best practices and do whatever it takes to ensure the highest quality of our work, while dealing honestly and professionally with our customers and reacting quickly to resolve any issues.
Current Job Opportunities
Chicago, IL
Denver, CO
Indianapolis, IN
Las Vegas, NV
Washington, DC