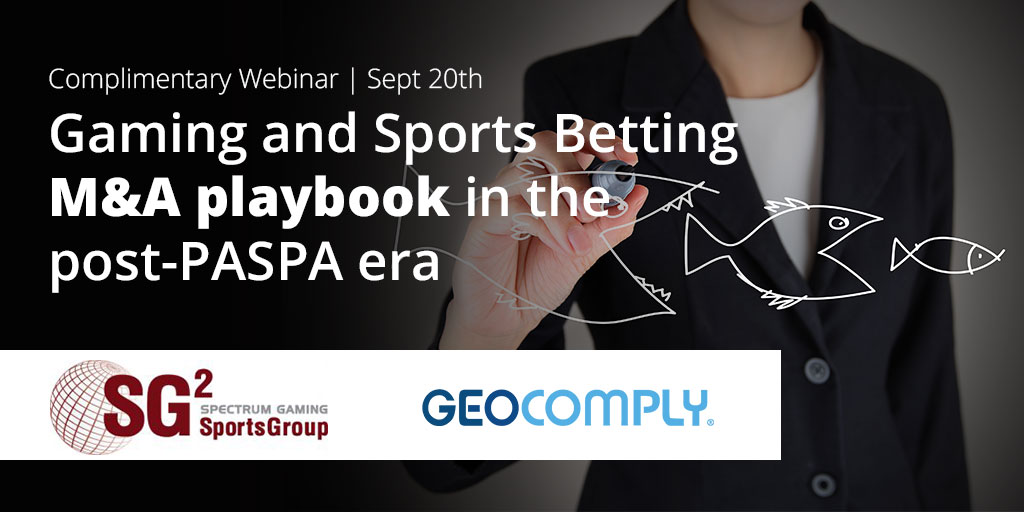 The PASPA repeal has opened up a new regulated market in the US with a forecast for annual revenues of between $3B to $5B by 2023. With such a sizable new market opening up so fast, this has unsurprisingly also triggered M&A attention for companies involved in the gaming and sports betting industry. Already GVC has announced a major investment with MGM and Paddy Power acquired FanDuel.
From established gaming organizations looking to expand into online sports betting, to investment firms wanting to get a piece of the potentially lucrative market, M&A is now a part of everyone's playbook.
However, with limited opportunities for investors to find material exposure to the sports betting market, finding a way to put a bet on the success of this sector is not straightforward.
Register for this webinar on September 20th to learn from a panel of experts in the finance and deal making side of the industry about the latest M&A developments and what you need to know if you're an acquirer or potential target.
Our M&A panel includes:
| Robert Heller (moderator) CEO, Spectrum Gaming Capital
| Matt Davey, CEO, SG Digital
| Richard Cheung, CFO, GeoComply
| Dennis Ehling, Partner, Blank Rome LLP
| Adam Rosenberg, Global Head of Gaming and Leisure, Fortress Investment Group
| Michael Kogan, Head of Canadian Gaming, Canaccord Genuity
Webinar Topic: Gaming and Sports Betting M&A Playbook in the Post-PASPA Era
Date/Time: September 20 at 8:00AM Pacific (11:00 AM Eastern, 3:00 PM GMT)

Even if you can't make the date/time, please register in order to receive a link to the on-demand webinar recording when it's available!
Whether you're an operator, supplier or investor in the gaming space, this is a webinar you won't want to miss!