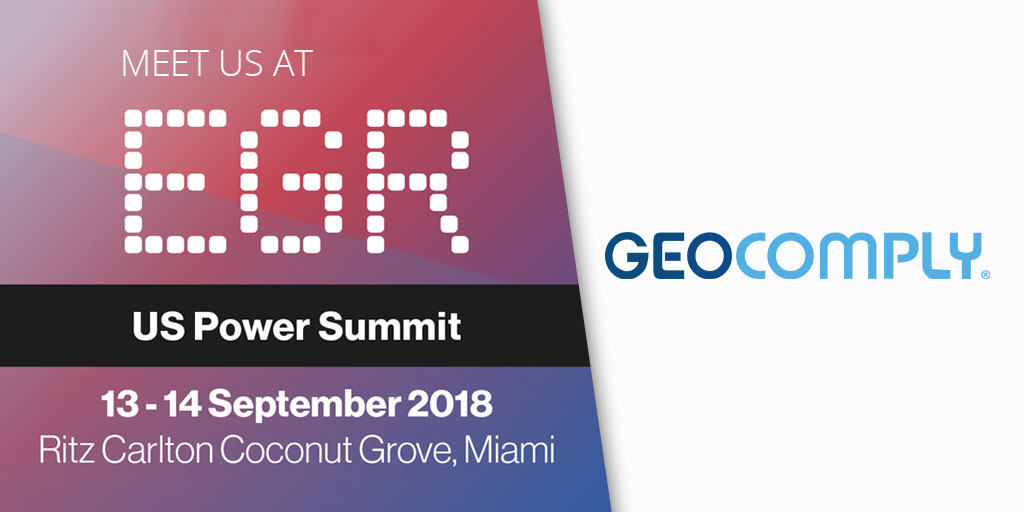 GeoComply's David Briggs and Anna Sainsbury will be at the EGR US Power Summit in Miami on Sep 13-14. Let us know at solutions@geocomply.com if you're attending and want to meet! 
About EGR US Power Summit
The EGR US Power Summit is an exclusive event specifically catered for senior executives in the North American egaming market.
Attendees of the EGR US Power Summit will hear first-hand from online and land-based operators in North America and learn from their findings from operating in this challenging market.
The Summit will be held at the Ritz Carlton Coconut Grove, Miami in September and will also be an excellent opportunity to meet with peers and strengthen relationships over many networking activities, allowing for casual networking outside of the meeting room.
Please click here to see the full event website.
About GeoComply
GeoComply is a global leader in geolocation technology. Since launching in 2012, GeoComply has quickly become the iGaming industry's trusted solution for reliable, accurate and precise geolocation services. GeoComply's patented and proprietary geolocation solution is unparalleled in its level of accuracy and integrity, as well as in its depth of security and ease of implementation. GeoComply's solutions have been utilized on over 250 million devices and perform an average 10 million verification checks per day. For more information, please visit GeoComply.com.