The Global Market Leader in Geolocation Security
GeoComply provides fraud prevention and cybersecurity solutions that detect location fraud and verify a customer's true digital identity.
Trusted by the world's most respected platforms for location compliance and fraud detection.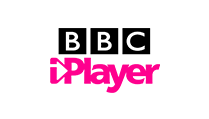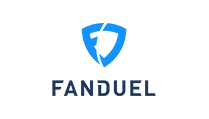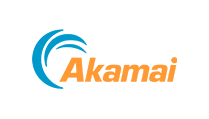 Did you know…
One-third of internet users manipulate a key data point most fraud solutions rely on?
Most existing fraud solutions verify a user's location by their IP address, yet nearly one-third of all internet users utilize virtual private networks (VPNs) and proxies to spoof this information for fraudulent purposes. Unreliable location data increases your cyber risks, exposing you to fraud and regulatory compliance issues.
$1T+

Cost of global cybercrime in 2020

Source: Atlas VPN

$834M+

Value of the VPN market in 2021

Source: IDC

84%

Of companies believe better customer identification leads to better fraud detection

Source: Experian
Slash your cyber risks by stopping location fraud.
Use advanced location and device insights to decrease fraud losses, comply with regulatory requirements and reduce customer friction.
Comply with complex location-based rules.
Ensure users are in permitted jurisdictions while interacting on your platform, whether that's to place a bet, view content or make a trade. Our compliance-grade geofencing solution provides real-time information of a user's location with seamless location and device checks during online sessions.
Verify your customer's digital identity.
Strengthen your Know Your Customer (KYC) and Customer Due Diligence (CDD) processes by establishing a user's true location with fast, frictionless location checks. "Spoof-proof" and accurate geolocation data (beyond a simple IP address) ensures that KYC and CDD are robust and protected from exploitation.
Prevent fraud and mitigate risk.
Reduce your risk with a holistic view of customer behavior that's based on real-time and historic analysis of geolocation transactions. Suspicious activity, such as an account takeover, can be prevented in real-time and identified over time.
Enrich your risk modeling with high-quality location data.
Draw on alternative data sources such as a customer's location and device information to validate the authenticity of a transaction. Integrating high-quality data sources into your risk model significantly improves the effectiveness and efficiency of fraud management.
Learn how GeoComply Core works
GeoComply relies on multiple data sources combined with a robust rules engine and human intelligence to ensure the greatest level of location accuracy and authenticity.
99.6%

Accuracy in VPN detection

Highest-rated solution, backed by third-party testing

5 Meters

Location accuracy

Geofencing, reverse-geocoding, and granular location analysis

Over 90%

ID verification rate

Multi-vendor waterfall solution for digital ID and age verification
Combat fast-evolving fraud threats with the most intelligent fraud detection solution.
Device intelligence
Analyze every device and its reputation. Identify suspicious behavior like multiple users from the same device, or a device located out of a 'regular' location.
Location intelligence
Verify the true location of a user or a device. Detect location spoofing methods and suspicious location behaviors.
Identity intelligence
Reduce account takeovers, identify synthetic identity fraud and validate a consumer's real identity.
See what GeoComply's fraud prevention and cybersecurity solutions can do for your industry.
Learn More

Gaming

Ensure legal wagering, fight payment fraud and stop bonus abuse.

Learn More

Learn More

Financial Services

Stop account takeover fraud, fight chargebacks and reduce false positives.

Learn More

Learn More

Media & Entertainment

Protect media rights, reduce content geo-piracy and preserve content value.

Learn More
Proven | Tested | Accredited
Gold-standard geolocation compliance technology