Join the world leader in geolocation compliance!
The US iGaming market runs on GeoComply; powering every major platform and operator in over 40 US states. GeoComply's solutions have achieved close to 100% market share for enabling regulatory compliance with the critically important state and federal laws for player location. GeoComply has rapidly grown to cover iGaming, sports betting, iLottery and daily fantasy sports not only in the US, but also into Europe and Asia.
Be part of our global team that develops award-winning solutions for some of the world's largest and most innovative companies.
Our Core Values
Build it Better
We challenge the status quo. We focus on
continuous improvement in our day-to-day
work, building better products, better
processes and better ways of doing our jobs.
Build it Bigger
We constantly look beyond what's happening
today at what is possible tomorrow.
We live outside our comfort zones, choose to
challenge ourselves and focus on growth.
Build it Right
We follow industry best practices and do
whatever it takes to ensure the highest
quality of our work, while dealing honestly
and professionally with our customers and
reacting quickly to resolve any issues.
Choose Location to Check Job Opportunities & Perks
Training & Development Opportunities
Not only do we focus on continuously improving how we work, our products and our processes, we also provide the resources to continuously improve ourselves and our team's performance. Through personalized learning objectives and detailed 30/60/90 day learning plans, opportunities for external education and/or training and providing dedicated work hours for self-study and personal development, we give our employees the time to improve their skills and advance their careers.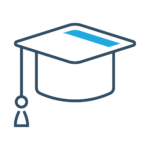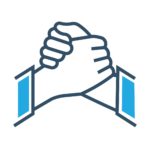 Team Events & Recognition
Cross-team collaboration and effective communication is best achieved when we get to know each other outside of our jobs. GeoComply hosts monthly team events that encourage team bonding and building strong relationships. It's also a time for us to get together to celebrate birthdays, recognize important life events and work anniversaries. We also host fun and fancy mid-year and end-of-year celebrations such as summer picnics and our annual holiday party, where there's the opportunity for family members to meet those you spend all your work hours with!