Regulated iGaming requires an extensive suite of geolocation technology to comply with stringent regulatory requirements. Implementing this suite of tools without disrupting the instant play casino experience presents a great challenge.
How does it work?
For Casino games, GeoComply's software is bundled into the casino website and mobile apps for a seamless integration into the app or browser experience. GeoComply offers browser solutions to allow for flexibility depending on regulatory requirements in each jurisdiction.
GeoComply is considered the gold-standard of iGaming based on its remarkable precision and ease of use:
proven end-to-end geolocation suite used by 100% of the US iGaming market
state of the art anti-spoofing technology to comply above and beyond with any regulatory requirements
minimize disruption to the player experience with as few touch-points as possible
maximize your player base near border areas – no other provider is able to successfully locate players accurately enough in such close proximity to border zones
fight chargebacks and account fraud with our powerful data analytics
GeoComply provides unrivalled geolocation services for regulatory compliance against the world's most stringent iGaming regulations in the US and abroad, and serve 100% of the iGaming market in New Jersey, Nevada and Delaware.
"Delivering a geolocation solution which is not just compliant, but also built and optimized with the player experience in mind is a critical success factor for iGaming in North America and GeoComply have always demonstrated to us that they understand that and can deliver on that under tight deadlines and across all platforms."
MARCO CECCARELLI – SVP & CHIEF INFORMATION OFFICER CAESARS INTERACTIVE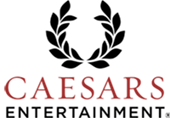 Plug GeoComply into your Casino product
Advocacy for Casino industry
GeoComply Endorsed
by Legislators at the
RAWA hearing
GeoComply on Location Compliance at California state hearing
GeoComply at Poker Players Alliance Press Briefing & Demo Ahead Of RAWA Hearing