Building highly compliant iLottery systems can be difficult when the need for barrier-free access to lottery products is so essential. Lotteries may struggle to streamline usability for their demographic when geolocation is a required part of the customer flow.
How does it work?
While GeoComply's solutions are scalable to allow for a wide variety of requirements, our geolocation tools for lotteries typically work as a lightweight browser check, or software bundled seamlessly into a Lottery's Mobile App. We prioritize and optimize end-user messaging and help tools to create a barrier-free customer experience.
GeoComply enables a lottery to:
withstand the tests of all state & federal regulations, including challenges by the Wire Act, RAWA, etc.
support geo-compliance across all player interfaces – mobile app, web browser, desktop users
optimize geolocation without disrupting the end-user experience
leverage robust reporting & troubleshooting tools designed with the lottery demographic in mind
When the Georgia Lottery elected to go above and beyond regulator requirements to implement the same stringent standards as the New Jersey iGaming market, there was only one geolocation provider who could provide that level of service; GeoComply.
"The Georgia Lottery has always been committed to the principle of responsible play and continually reviews best practices and new technologies to apply to its products. Our decision to employ GeoComply's state of the art tools to ensure that consumers of our online products are located only within our state borders demonstrates that this commitment remains strong."
GEORGIA LOTTERY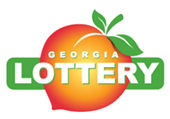 Common solutions used for iLottery
Advocacy for the Lottery industry
GeoComply Lottery solution Endorsed by Legislators at RAWA hearing