GeoGuard on AWS Marketplace
Protecting Content, Safeguarding Revenue
GeoGuard's availability on AWS Marketplace ensures quick and easy deployment via AWS WAF for any Amazon CloudFront customer.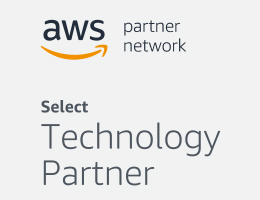 GeoGuard makes it simple
to stop fraud now.
Easy to implement

Deployed as managed rules via web ACLs on AWS WAF, GeoGuard has a broad range of applications globally from reducing payment fraud to protecting digital media rights.

Pre-integrated with AWS CloudFront

GeoGuard's industry leading VPN/DNS Proxy detection solution is continuously updated and fully integrated at the CDN level with AWS CloudFront to provide seamless access to our award-winning technology.
GeoGuard on AWS Benefits
Updated multiple times per day.
Proprietary collection methodology results in ultra low false positive rates.
Can distinguish between VPNs, Proxies, Tor and Data Centers.
Easy to integrate into any streaming platform at the CDN level to protect against residential IPs.
Hollywood Studio Approved.
Independently tested by Farncombe Cartesian and rated as 99.6% effective by Kingsmead Security.
Allows online broadcasters to remain compliant with studios' and sports rightsholders' content protection obligations.
Detect sophisticated location spoofing methods
GeoComply's solutions are relied upon daily by many of the world's largest premium broadcasters and OTTs, including Amazon Video, BBC iPlayer and ITV. Fighting piracy is an ongoing battle, but geo-piracy and geolocation fraud caused by VPNs and DNS Proxies is one area that can be easily tackled through the use of the integrated solution offered by GeoComply.
Ready to get started?
99.6%
Accuracy in VPN Detection.
+ 300
Million unique users per month.