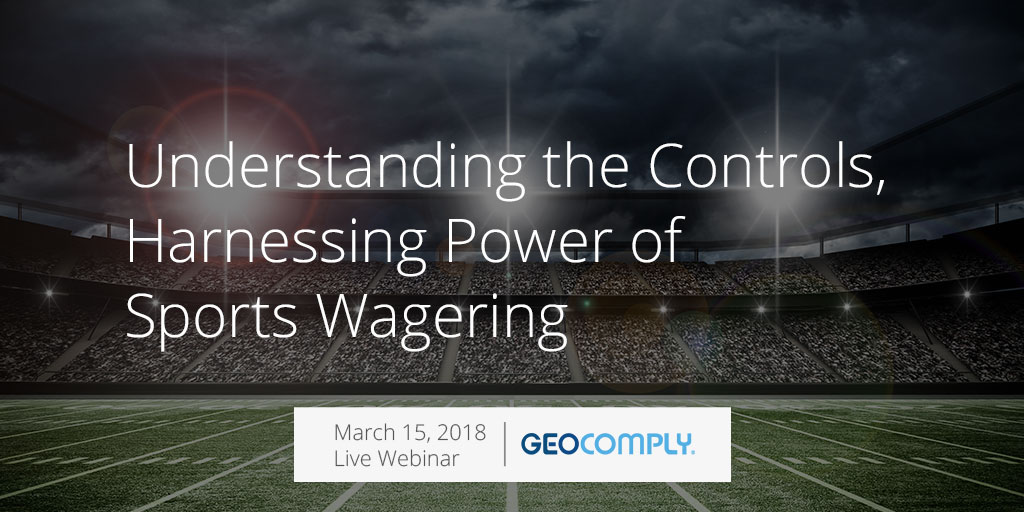 Webinar Series Prepares Lawmakers to "Understand Controls, Harness Economics of Sports Wagering"
A team of global experts from multiple disciplines will inaugurate a series of Webinars, beginning Thursday, March 15 with a special session designed to guide state lawmakers and other stakeholders as they prepare for the potential legalization of sports betting in the United States.
This inaugural webinar, titled "Understanding the Controls, Harnessing Power of Sports Wagering," will be presented by Sportradar, GeoComply and Spectrum Gaming Group, under the auspices of the National Council of Legislators from Gaming States.
The one-hour webinar will guide policymakers on specific areas that need to be addressed to ensure best practices in sports wagering, including proper geolocation controls, effective sporting integrity protections and by developing robust licensing processes that include areas ranging from responsible-gaming practices to ensuring that sports-betting works effectively with land-based gaming.
Ohio Sen. William Coley, incoming president of NCLGS, will open the webinar. Spectrum Managing Director Michael Pollock will moderate, and speakers include:
• Lindsay Slader, Operations Manager of GeoComply
• Andy Cunningham, Director of Integrity at Sportradar
• Adam Steinberg, Spectrum Executive Vice President and head of Spectrum's Sports Wagering Advisory Group
The webinar will begin at 8 am PST, 11 am EST and 3 pm GMT on Thursday, March 15th.
To register please click here and follow the instructions.
About GeoComply: GeoComply is a global leader in geolocation technology.  Since launching in 2011, GeoComply has quickly become the iGaming industry's trusted solution for reliable, secure, and accurate geolocation services. GeoComply currently supports regulated online casino, poker, lottery, and DFS operators in 42 US states to ensure compliance with state and federal regulations.
About Spectrum Gaming Group: Spectrum has performed advisory and consulting work for gaming operators, regulators and legislatures in 36 US states and territories and 47 countries on six continents. Spectrum also serves as the Executive Director for the National Council of Legislators from Gaming States NCLGS, an organization of lawmakers that shares the goal of promoting best practices. Spectrum's sister companies include Spectrum Gaming Capital, based in New York, and Spectrum Asia, based in Bangkok and Tokyo.
About Sportradar: Sportradar is a global leader in providing sports betting technology and data services to bookmakers and regulators as well as sporting integrity services to sports leagues, law enforcement agencies and state authorities around the world. The company works with over 1000 clients and partners from over 80 countries and has offices in the US in New York, Minneapolis and San Francisco. In the field of sporting integrity Sportradar assists over 80 leagues, federations and state authorities (including the NHL, NBA and MLS) in countering corruption through bet monitoring, intelligence, investigation and education services.